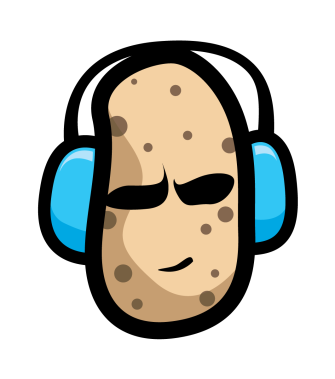 In June 2018, I created a new logo for
Ashek
.  He was previously using clipart of a potato with a face on it, and wanted to keep a similar look.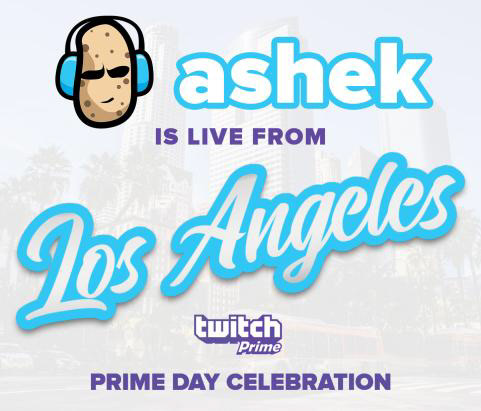 Some graphics to accompany twitter posts about a special event he attended in LA.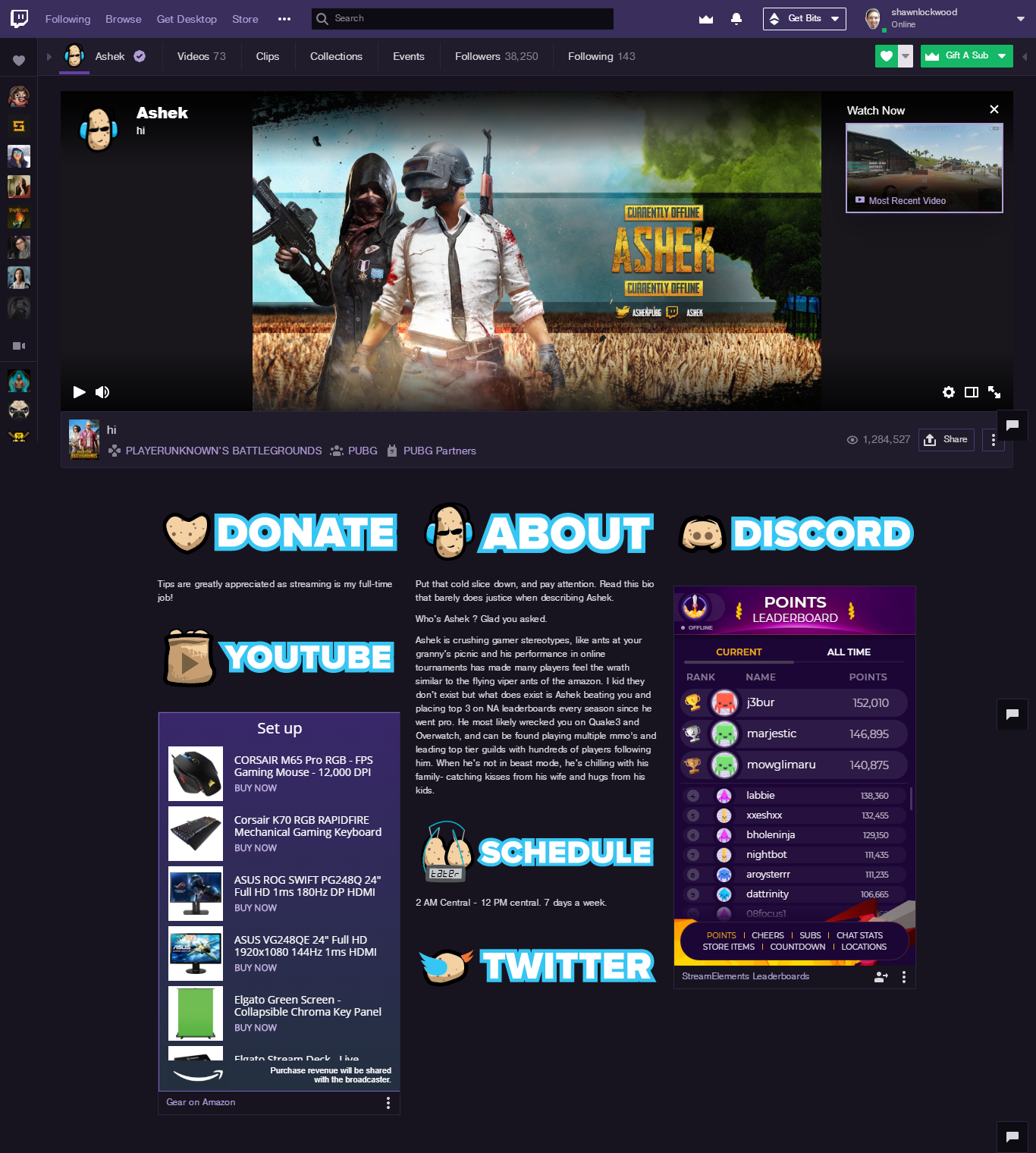 His Twitch profile with the updated logo and some new panels that I developed using the same style.