After beginning his channel in late 2017 with the Alpha release of PUBG, Ashek quickly gathered a following for his level of skill and went pro with
Optic Gaming
, and later
Wildcard Gaming
. He has since left the pro scene, and now streams at
twitch.tv/ashek
full-time.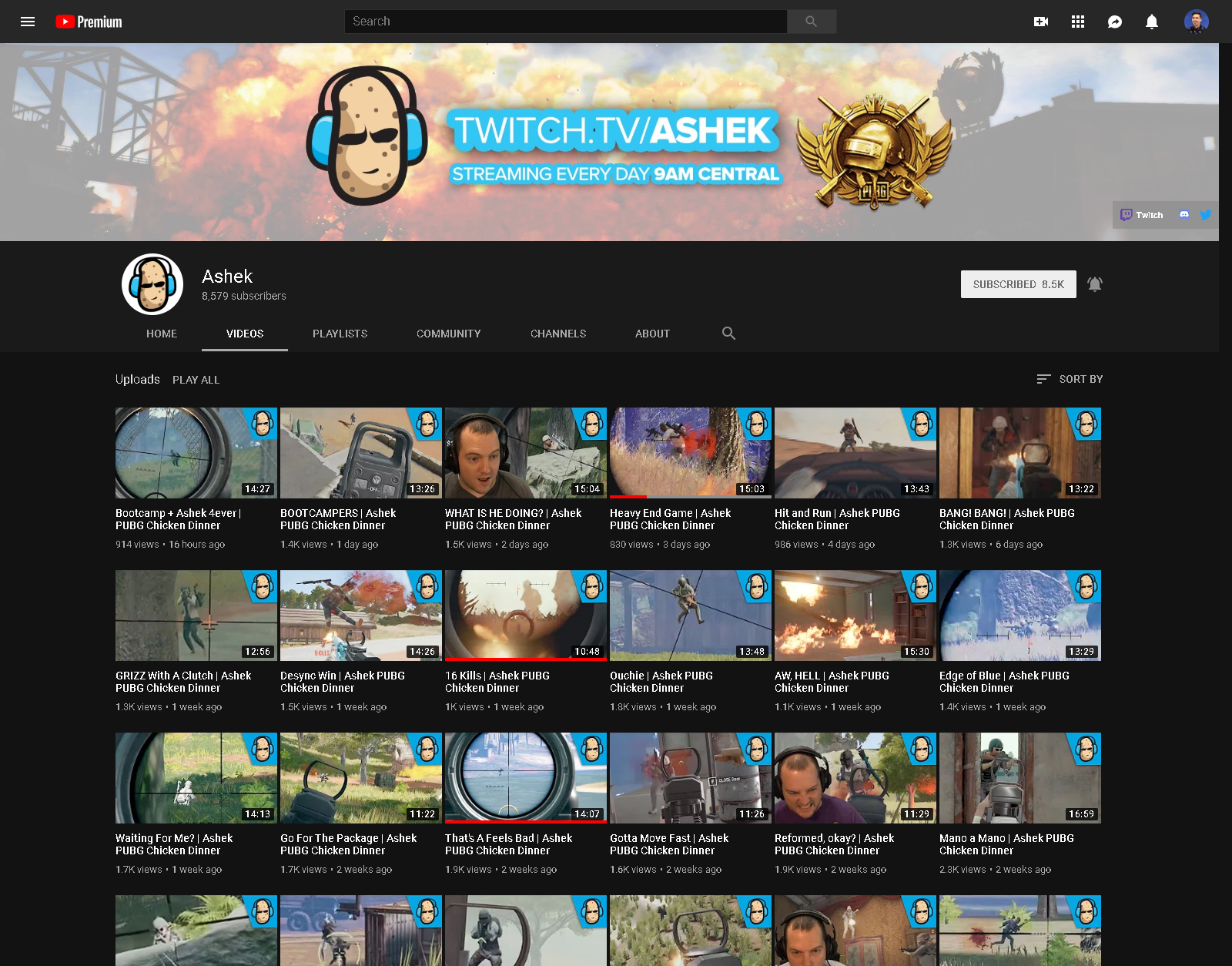 In early 2018, I offered to help him get started with creating
YouTube
 videos. I was soon-after hired on to manage the whole channel, from editing the daily videos to creating the thumbnails and channel graphics.
In June 2018, I developed a new visual identity for
Ashek
.  He was previously using low-res clipart of a potato with a face on it, but wanted to keep a similar look while updating to a unique brand.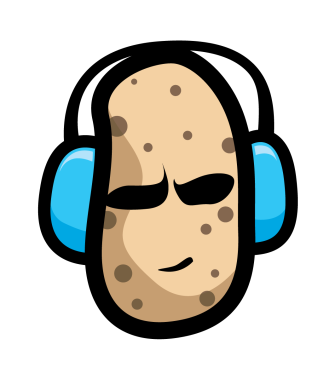 Soon after the new brand was in place, Ashek was given the opportunity to have an in-game 
PUBG
AKM skin, which he also hired me to create. It was available for purchase from October 25 to November 15, and received a record-breaking number of purchases on the PUBG Steam store.

The sales were so good on the AKM skin that they asked us to do another skin release. We designed and released the Crossbow and Gloves skins in May 2019.